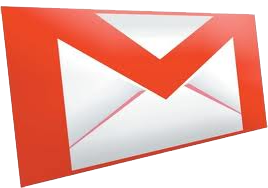 Many of the people often face a problem of running out of the storage space allotted to you by the email company. So for that reason people are forced to buy more storage space from their email providers at expensive rates, which is also not unlimited and sooner or later you are bound to run of that too.
Deleting emails can be one solution but that may not work for some people who intend to keep their data online (due to security reasons). Another way might be to use a client such as Thunderbird or Outlook and download all your emails, for that you always need to be on the same computer.
But there is a way around in which you will be able to add as much space as you like and wouldn't even have to always be sitting on the same chair while checking your email. And for this you would not even have to change your email address.
The first step that we would be required to do is to clean just about 10-20 MB space that would allow you to at least receive email.
Now create a new email account for free. I would advise you to make an account something like <youremailid>1 or <youremailid>23 something like this which is close to your email address and ease to remember.
Now login into your account and go to Mail Setting ->Forwarding and POP/IMAP -> Add a forwarding address. Add the address of the new email ID that we just made.

Now gmail will send a verification code to the new email ID. Complete the verification. Then a drop down menu will occur. Select "delete Gmail's copy" option, save the changes and its done.

Now if any one will send you an email gmail its self will forward it to the new email address and delete its copy. If you run our of space in the new ID to repeat the steps by making a new email ID. In this way you can literally store infinite amount of data on you email.
If you also want to send emails from this new ID you should definitely read this tutorial ( Send email through multiple account using gmail ).