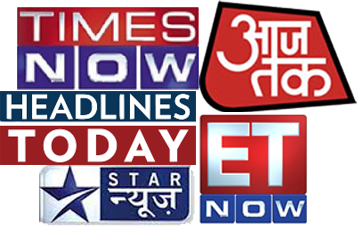 Being human we have a habit of staying connected. News is something that we desire on a minute to minute basis. If you are working on your computer it is more energy efficient to watch your news on your computer itself rather than switching on a television, it wastes a lot of power.
Some channels do give out a live stream but wouldn't it be nice if you had to your wish approximately all of the popular news channels in India at one place where you can browse through a list of channels if you want.
Doing it is pity easy. First we need silverlight, a product of microsoft,Click here to download.
Install it and the go to this link on India times website. Here you can browse from a list of channels including Times Now, India TV, ET Now, Star Ananda , Star News , Aaj Tak , Headlines Today , Sahara Samay , Manorama News