For a while now rubber band scrolling has been present on Mac OS X but nothing like this has yet been officially introduced on windows. Smooth scrolling have been adopted by almost by all mobile devices. Using classical scroll on Windows PC feels so unnatural. The only solution to this problem seems to be in browsers. Firefox Provides some better options where as Google Chrome is good but does not have a perfect smooth scrolling solution.
First let's start with Firefox. It has a plugin named Yet Another Smooth Scrolling. You can download it from here. The plugin is highly configurable. There are 3 configured modes: Red , Green , Blue all 3 having different properties. You can also configure the plugin as per you wish.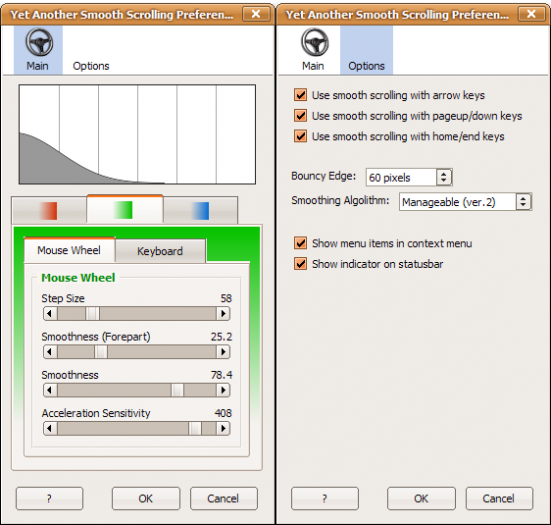 For Google Chrome now the plugin is called Smooth Scroll. I have been using this plugin for quite some time and it has been upto the task. You can download the plugin from here. This plugin also comes pre-installed with 3 modes namely : iPhone , Opera , IE9.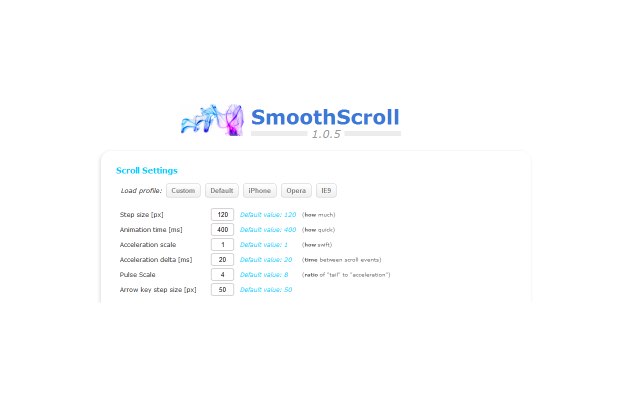 If you have installed some other plugin which you think works better than the once I am working with feel free to leave a comment down below.