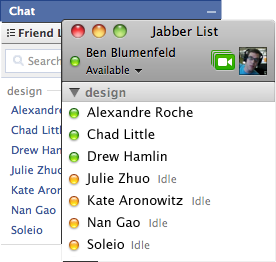 Facebook introduces its new chat on Thursday but many users din't liked some of the the new features like the chat box shows you limited online friends and instead show some offline friends (selecting them on its own) in the chat window. The new chat is also very slow and often gives a lot of errors also in sending the text, some text reaches late and some doesn't

. 
So the only option left for users is to downgrade the facebook chat to its older version. But facebook does not provides any real way downgrade your facebook chat. But you can use the popout chat box(Click here) service that still uses the older version chat. It is a good replacement.
Another way of getting facebook chat is by using any messenger . You can use Pidgin, Empathy, Adium or Skype (on which you can also use video chat). If you want to learn how to configure these messengers you can go here.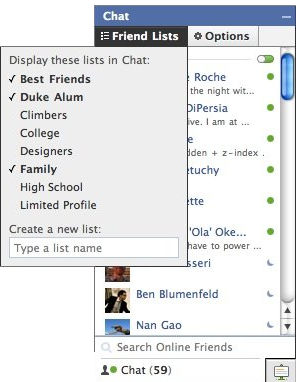 If you have any queries feel free to post a comment