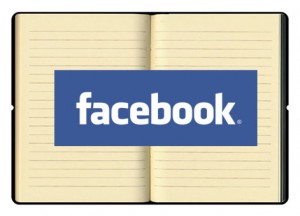 There is an app on facebook called Social Memories that users who have been active on facebook since june 2009 will like the most. This app reads your status updates, photo albums, events you've attended, places you checked-in, friends who you frequently interact with, etc and makes it into a flash based book which you may also order for 19€ (plus international shipping charges).
Every page on the book is full of information about your facebook profile From your total likes to a graph of your comments to your most commented to your largest album status its really cool. It also design a front and a back cover which consists of all your facebook friends.
The resolution of the flash book is not that good but you can save it as an album , well it leaves a link below the image but you get the whole album.