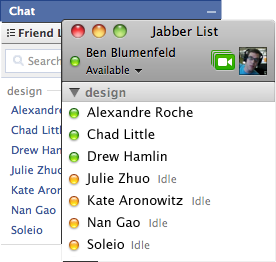 I wrote a post earlier on this same topic to revert back to the old version facebook chat in which I wrote about the pop out chat. Now there are some new plugin available that you can install in you browser to get back the same feel of the old facebook chat.
For Firefox users  
You first need to install the greasemonkey plugin. So go to tools -> add-ons and search for "greasemonkey" and install the plugin. Restart your firefox before continuing

Now you would need to install a script to revert back to old version of facebook chat. Click here to install it.
And you are done . Now you can log onto your facebook account n see the old chat window back
For Google Chrome Users
For chrome users the thing is very easy, You just need to go to this link and install the script. Restart your browser and you would see the old version of the facebook chat