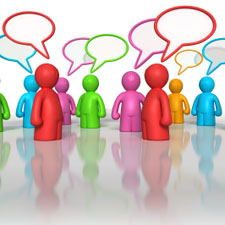 Facebook launched its new chat a few days ago with some very cool features like video chat and some very uncool features like showing your offline friends in the chat window. One new feature that facebook launched was group chat. It is really a useful feature in which you can add as many friends you like which is really an awesome experience.
To begin a group chat you would need to first start a chat with anyone you want to group chat with. Then click on

 to open the setting for the chat window. Then click on Add Friends to Chat. Type in the names of all the friends and you group chat is ready.