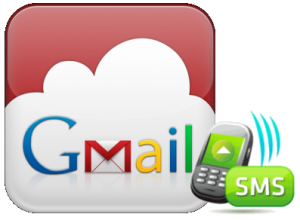 These days people are obsessed with their emails. They want to be up to date where ever they are. I have seen people ,every 5 min, go and check their email. But wouldn't it be really nice to get an update as soon as an email lands up in your inbox. Well there are some phone available with push inbox technology that do the same thing but they really prove to be heavy on ones pocket. There is a service on internet that allows you to get a notification of all the emails that you get instantaneously. The service is Way2SMS. You can configure this service by following these steps:-
Go and register yourself on Way2SMS  and login.
Go to the GMAIL tab on the left -> Mail Alert(On the Top right of menu)
Click on "Click here to Activate".
You would now need to configure the Time Settings. If you want instantaneous notification Choose "All 7 Days" and "Round the clock" and click Activate.
Click on "Link Your Gmail account with Way2SMS mail and receive Free Email alerts on your Mobile" and copy the "@way2sms.com" email ID. We would need it later on.
Now you would need to login into your Gmail account. Go to  Forwarding and POP/IMAP in the Mail Settings.
Click on "Add a forwarding address" . Now paste the "@way2sms" email ID that we copied earlier in there.
Now Click on Click here to see the confirmation code received from gmail on the page. In my case I received an SMS  within a few minutes with the verification code.
Enter the verification in gmail settings.
And you are done ! Now you will receive instant email updates from your gmail ID instantaneously for the next 14 days. After 14 days just go and repeat the process again.
If you have any queries feel to post a comment