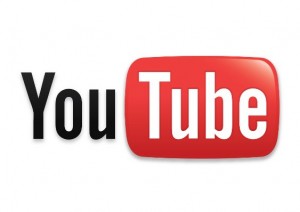 I am a big YouTube  freak and like to share YouTube videos with my friends and online also with my readers. But some times a great video in starting have some boring dialog or sometimes blank spaces before the interesting part. And viewers loose interest if the initial part of the video is not interesting some thing like this great song by Flo Rida

The dialog in the beginning just ruins the taste of the song.
So what to do about this.
Yes there is a solution , at the end of the url of the video add the anchor #t=

So your final link should look some thing like this
where 01m01s mean 1 minute 1 second. You can replace this with any value you want.
Coming to the embedding and sharing youtube video part of the tutorial. Adding a time stamp in an embedded videos is only possible with the "Old Code" so while generating code to be embedded make sure you check the box "Use old embed code"
Now the code should look something like this
<object width="500″ height="311″><param name="movie" value="http://www.youtube.com/v/N46x3_cObxM?version=3&amp;hl=en_US&amp;rel=0″></param><param name="allowFullScreen" value="true"></param><param name="allowscriptaccess" value="always"></param><embed src="http://www.youtube.com/v/N46x3_cObxM?version=3&amp;hl=en_US&amp;rel=0″ type="application/x-shockwave-flash" width="500″ height="311″ allowscriptaccess="always" allowfullscreen="true"></embed></object>
Now add &start=t where t is in seconds. So if you want to go to 2 minute 3 sec you would need to add &start=123 
So the final code should look like
<object width="500″ height="311″><param name="movie" value="http://www.youtube.com/v/N46x3_cObxM?version=3&amp;hl=en_US&amp;rel=0&amp;start=123"></param><param name="allowFullScreen" value="true"></param><param name="allowscriptaccess" value="always"></param><embed src="http://www.youtube.com/v/N46x3_cObxM?version=3&amp;hl=en_US&amp;rel=0&amp;start=123" type="application/x-shockwave-flash" width="500″ height="311″ allowscriptaccess="always" allowfullscreen="true"></embed></object>

If you have any queries about this feel free to leave a comment