This is probably an old topic but it's very useful and cool for developers who make websites,blogs or web apps. Google a few years ago came up with a collection of a large number of fonts that you can integrate in your website. Doing this is fairly simple task. You just need to have some basic knowledge about CSS. First go to Google Web Fonts and select the fonts you want to use. A word of caution use only limited number of fonts in you website because more the number of fonts you use the slower your  website gets.

After you have selected the fonts you like google lets you review your selection too. If you have selected only one or two fonts you can skip this step and directly go to use. There google provides you with very clear instruction on how to add these fonts to your website. You need to place this code somewhere in your header.

<link href='http://fonts.googleapis.com/css?family=Squada+One|Gorditas' rel='stylesheet' type='text/css'>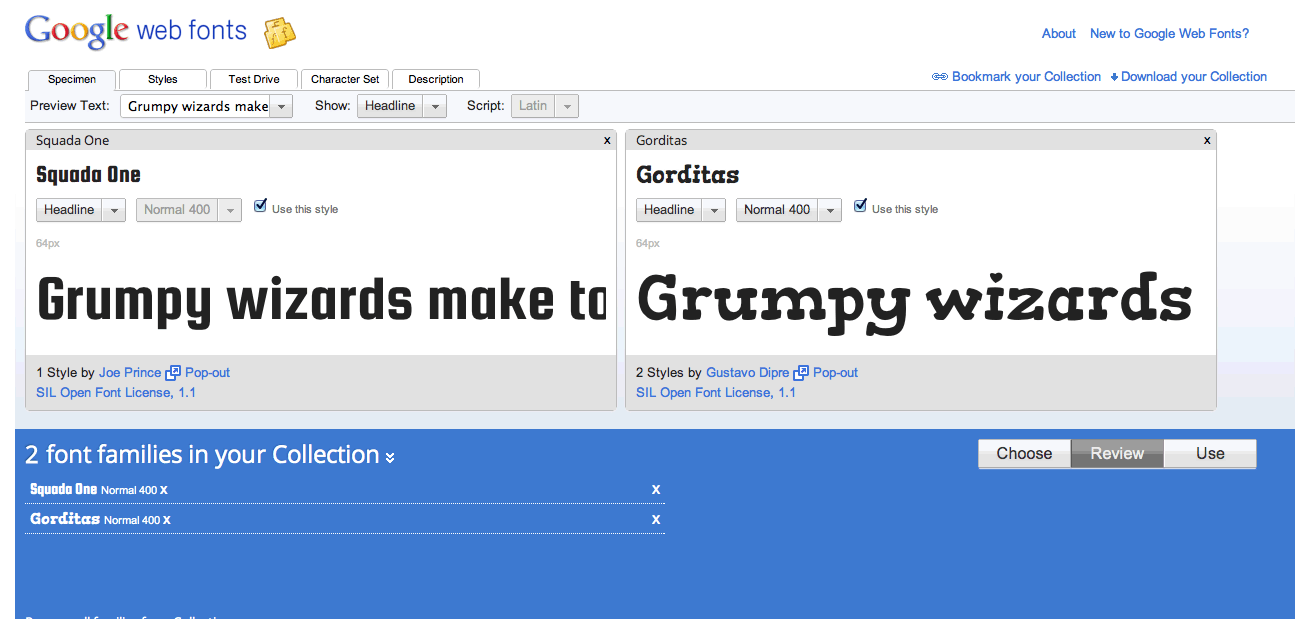 After this you would need to edit your css. If you are using WordPress go to Appearance -> Editor it will automatically take you to your CSS file usually style.css. Now you need to add these fonts in your css normally as you would do with your local fonts. Save you css file and refresh the web page. You will be able to see the new fonts right away.