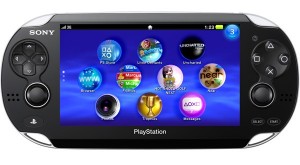 This year has been good so far for Sony. The recently introduced handsets Xperia Arc,Neo and Play too have fared decently and have managed to impress many of us.
The PSP NGP (as it was first announced) also received hearty reception from the blogosphere and the tech lovers. We must mention, it created a special niche in our hearts too.
The PSP NGP is now known as PSVita (Vita means life in Latin). This impressive name came to the front during the E3 along with the expected pricing scheme for the various variants of the console.
It was announced that the Wi-Fi only version would be costing $249 and the 3g version (available only with AT&T) would be for $299. The pricing as appears is not exorbitant but only modest for us gamers.
The PSVita is an excellent piece of hardware, capable of running even the PS3 games (rumored) .The quad core processor coupled with a quad core GPU is destined to be a powerful gaming rig. The screen is also an OLED (not to forget, capacitative touchscreen also) ,two analog sticks , 2 cameras(one front one rear) ,a rear touchpad and many more features are making not only us but also millions around the world drool!
As for the titles Sony has already promised a bunch of them: Uncharted Golden Abyss, Wipeout, Sound Shapes, Little Deviants and many more. Moreover as announced they'll be available for download also.
The PSVita is definitely worth a try and wait in our view let us know yours through the comments.!