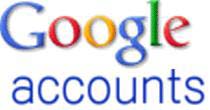 A few moths ago google launched a new service to protect your account from Hackers,KeyLoggers or Phishing scams. Some people know(including me) how does it feel when some hacker sitting in some part of the world hacks you account and with it everything you are on the internet. Your Facebook,Twitter,MySpace all accounts may be compromised. It all gets worse when that fellow starts sending spams from your email account to the people in your contact list. So to prevent situations like this google launched this new service which provides you an extra layer of security.
On activating this feature you will be sent a messages(Text or automated voice) every time you login from an unknown device(including Androids,BlackBerry,iPhone). You also get some automated generated codes that you can keep with your self and if you loose your account's password you can enter them and gain access of your account. You are also asked to add a secondary phone so if you loose your primary cell you don't loose the control of your account. But this service is not yet active on your Apps like mobile Gmail,DesktopPicasa or AdWords writer so you would need to create application specific passwords(explained blow) as they work outside of a browser.
The feature is really hidden and I also found it by luck. Its in your Google account settings(not your gmail account settings). So where the hell to look for this thing.Hmm Okay let's begin. Follow the steps below:
First go to the Google home page.
In the top right hand corner you will be able to see your name/your email ID with which loged in or if you haven't fist login and then look there.
There you will see Account settings. Open the link.
Under the Personal Settings ,hidden some where is a link saying "Using 2-step verification".
Setting it up,as claimed by google,takes 15 min but it took a lot longer for me to do it. Instructions are really confusing.
To start with setting up 2SV click on the button Setup 2-step verification.

Next you will be asked to select you phone type. I din't had a smart phone to selected the usual  Text message or voice call.If some reader can be so nice to write what happens in the smart phone option I will be very grateful(not because you helped but because at least some one commented on my blog 😛 )

Now enter your mobile number,select the way you want to receive the  verification code(either txt or voice call).

Once verification is done the interface will take you to the secondary backup in case you loose your primary mobile. Clicking Next you will be able to get the secret codes that I talked about above.
If you want print them up but I am a big scrooge so ill give you an advise rather you can just press Ctrl+S to save the page to a safe location and use it if needed.

In the next screen you will be asked to enter a secondary mobile number and there will be an optional thing Test Phone. I strongly advise you to do it, so that in case of emergency you find out that you entered a wrong number then.

Now you are almost done with it. Next screen will warn you about application specific passwords. Click next. No need to think about it right now as it does not apply to your account till you activate the 2SV.
On the final screen click Turn on 2SV.
Once you do that you will be signed out and will need to sign in again. This is the first time you will receive a verification code on your mobile.

Once you login you will be able to see a link saying Manage application-specific passwords beside the Application-specific passwords heading.
The next screen asks you to enter the name of the device you would use to access these services. No need to look you device setting for their specific Model numbers,it is just asking this just so know the device belongs to you. Enter things like My iPad.

It will give you something strange looking. I prefer to directly open m.gmail.com from my mobile phone and get over with the thing rather than saving it and looking for it on my computer when I login from my mobile later. And if you don't enter it right away or even save it doesn't matter you can come to this page again add a new device and it will give you a new pass which you can use.
If you have any queries feel free to comment