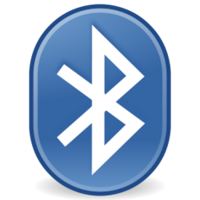 These days with introduction of the LTE technology in mobile phones the speeds of internet that these phones have is greater than the traditional wi-fi. SO it makes perfect sense to make use of these high-speed in computer or laptop to. Connecting a mobile phone  as a modem in a mac is really simple the only thing you would need to know for the phone to correctly connect to your mac are the data settings of your carrier. For the major carriers in India have a look at this page. 
Once you know the setting for your carrier now lets proceed. Go to System Preferences – > Network click the small plus sign and choose Bluetooth Dun. You can name it any thing like in my case I named it vodaphone which is my carrier.
Once created turn your bluetooth on and click setup bluetooth device. This will search for your bluetooth device and pair with it.  It will detect the type of your Vendor, now according to your carrier settings fill your Username Password and APN. CLick Continue this will configure your mobile. If you carrier uses some a proxy to connect to the web ,click the advanced button go to Proxies -> Web Proxy (HTTP) and fill in the detail. Now you will be able to connect your mobile as a modem to your mac.