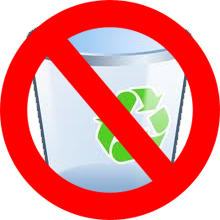 Almost every thing on the windows desktop is customisable . But one icon on the windows desktop screen cannot be removed i.e. the recycle bin. Windows does not provides a checkbox for that as it does for My Computer ,My Documents,My Networks and Internet explorer. So removing recycle bin from the desktop becomes a bit tricky thing.
To remove the recycle bin from the desktop you can follow these simple steps:
STEP1: Go to start->Run->type in gpedit.msc .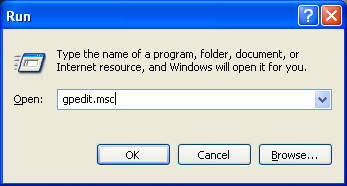 STEP2: It will open Group Policy. In the Left column navigate to User Configurations -> Administrative Template -> Desktop.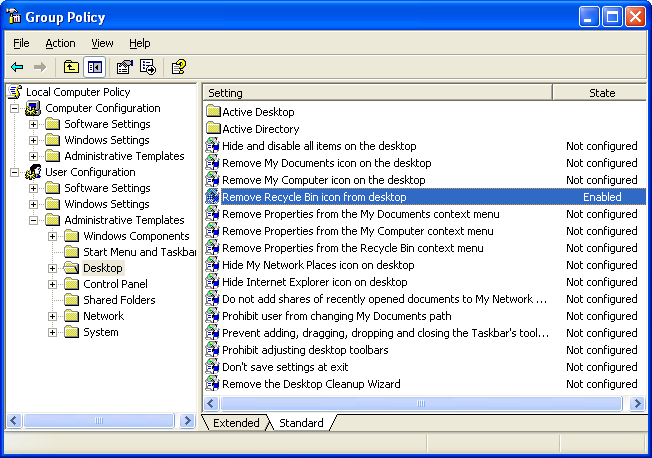 STEP3: Now in the right column you will be able to see Remove Recycle Bin icon  from desktop. Open it and check Enable and the OK.
STEP:4 Go to desktop and press F5(refresh the desktop) and the Recycle Bin will be removed.
If you have any queries Feel free to post a comment