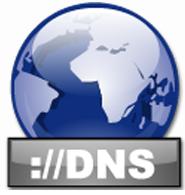 Being a server administrator I have to deal with a hell lot of ip address and domain names. One of the major problem that I face while configuring a server is sometimes I have to change ip addresses to different domain names for certain purposes and when you go to test if you have successfully established a connection or not the computer gives you an error just because it still has that old ip address in the memory and is constantly trying to connect to a dead ip.
This might be a useful feature for average users who visit Facebook and YouTube dozen of times a day as it reduces the time the browser takes to download pages from the servers of the websites by eliminating the need for a DNS server by caching the most visited url.
So if you are a server admin like me or are a newbie in this field and are facing the same problem clearing/flushing your DNS cache may do your job.
To clear dns in windows: Go to All Programs -> Accessories -> Command Prompt or Go to Run and type cmd. Once in there type
ipconfig /flushdns
Mac and Linux both being UNIX based system have the same method to do this.
For Mac go to Applications -> Terminal
For Linux press Alt+F2 and type in gnome-terminal
Then give the command
dscacheutil -flushcache
This will clear all your DNS cache and should solve your problem If not have a look at your DNS server.